The Best Essential Oils for a Cough
Disclosure: Some of the links in this article are affiliate links, which means that if you purchase through those links I will receive a small commission. For example, as Amazon Associate, I earn from qualifying purchases. If you decide to use these links, thank you so much for your support!

---
A cough is one of the most frustrating parts of having a cold because it can linger on for a long time. Since my family has been using elderberry syrup we haven't been sick (knock on wood!).
But, since I've been using essential oils in place of traditional medicine for things like a cold, I wanted to know all about the best essential oils for a cough.
What I found is that there are a few great options!
What Exactly is a Cough?
A cough is a reflex response of the lower respiratory tract caused by an irritant in the airway. Cough receptors also reside in the pharynx, paranasal sinuses, stomach, and external auditory canal (source).
The most common causes of a cough are respiratory tract infections (a cold), asthma, and gastroesophageal reflux disease (GERD).
Fortunately, there are essential oils that can help to remedy and relieve your cough naturally.
The Best Essential Oils for a Cough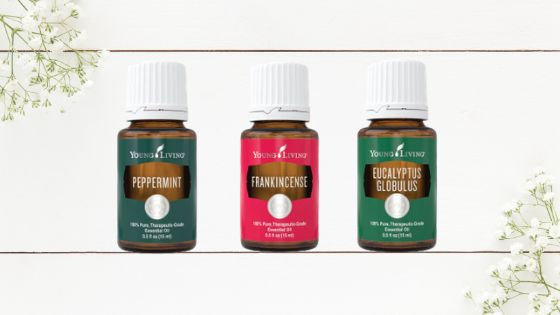 According to the research, the top three essential oils recommended for cough include frankincense, eucalyptus, and peppermint. Here is a bit more about these oils:
1. Frankincense
Frankincense is one of the oldest known essential oils. It is derived from the trees of the genus Boswellia and is often used in incense and perfumes.
Frankincense is great for reducing persistent coughs or respiratory issues and has been shown to reduce the risk of asthma due to its anti-inflammatory properties (source, source). It also has a naturally calming scent that can help you relax and heal.
You can purchase Frankincense essential oil here:
---
2. Eucalyptus
Eucalyptus is an evergreen tree native to Australia but cultivated worldwide.
It has many uses and has been shown to be beneficial for respiratory problems, such as bronchitis and colds (source). It has also been found to have therapeutic benefits in inflammatory airway diseases, such as asthma and chronic obstructive pulmonary disease (COPD) (source).
It is also known to be a gentle expectorant and to promote drainage from congested sinuses. Some over-the-counter cough medications have eucalyptus oil as one of their active ingredients.
When purchasing, make sure that you look specifically for Eucalyptus globulus essential oil. This is the essential oil that has been studied extensively.
You can purchase Eucalyptus globulus here:
---
3. Peppermint
Peppermint essential oil is one of the most versatile oils in the world.
It can help to relieve a cough in a few different ways:
Peppermint helps to relax the muscles of the bronchial muscles, which may ease breathing in people with coughs (source).
Peppermint oil contains menthol, which is a natural expectorant. So, it helps relieve nasal and respiratory congestion.
Peppermint is also antispasmodic and anti-inflammatory, meaning that it can soothe your throat and reduce coughing (source).
Peppermint also creates a cooling sensation, which makes it feel soothing.
You can purchase Peppermint essential oil here:
---
Essential Oil Blends for a Cough
I love using Young Living's Blends because it takes the guesswork out of finding the best ratios of oils to include in a roller or diffuser. Two blends that may work well to relieve a cough include:
Raven Essential Oil Blend – Raven essential oil blend is a cool, refreshing combination of Ravintsara, Peppermint, Eucalyptus Radiata, Lemon, and Wintergreen essential oils. Find it here (Young Living Link).
R.C. Essential Oil Blend – R.C. Essential Oil is a powerful blend of Spruce, Cypress, and three types of Eucalyptus oils (E. globulus, E. radiata, and E. citriodora). Find it here (Young Living link).
How to Use Essential Oils for a Cough
Both aromatic and topical application works well for using essential oils for a cough. Here are a few options:
1. Aromatic
Use a few drops of oil in a diffuser to allow the oils to circulate into the air. This is especially helpful at bedtime.
Rub 2 drops of the essential oil in the palms of your hands and inhale.
Add a few drops of the essential oil to a cotton ball and breathe in the scent.
2. Topical
Essential oils are highly concentrated, so it's important to dilute essential oils with a carrier oil when applying them to your skin.
Make a DIY vapor rub by mixing 2 teaspoons of coconut oil with Raven or eucalyptus & peppermint essential oil. To use, rub a small amount between the palms to soften and apply to the chest as needed.
Dilute the essential oil with a carrier oil and massage it onto your chest.
Dilute the essential oil and apply it to the bottom of your feet.
Make an essential oil roller to make topical application easier.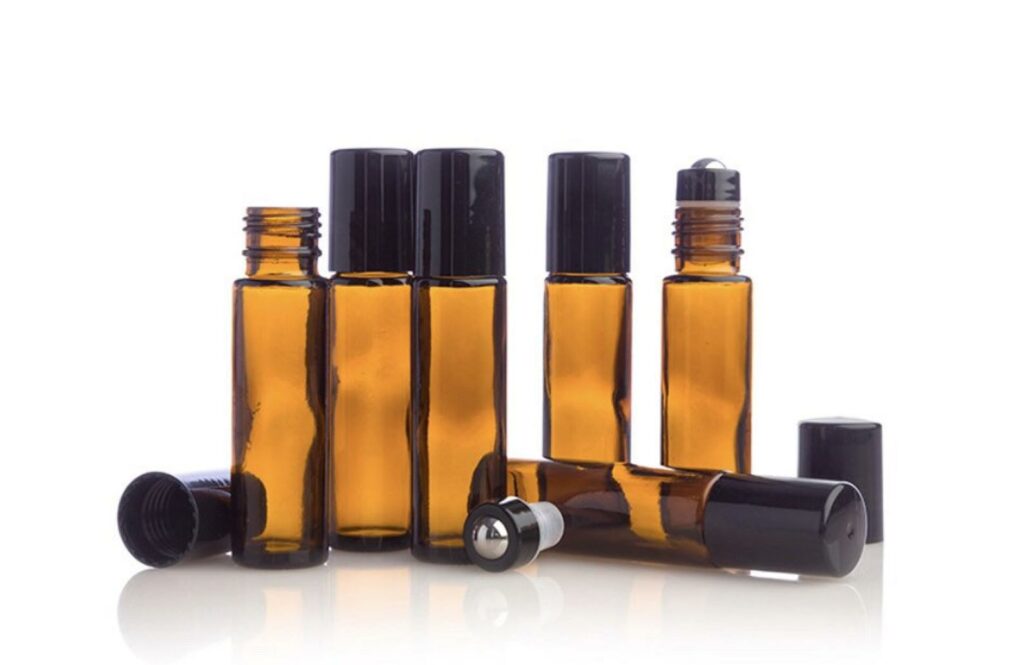 The following is an easy to follow dilution guide to follow when using your essential oils. Pin for later or click on the image to print.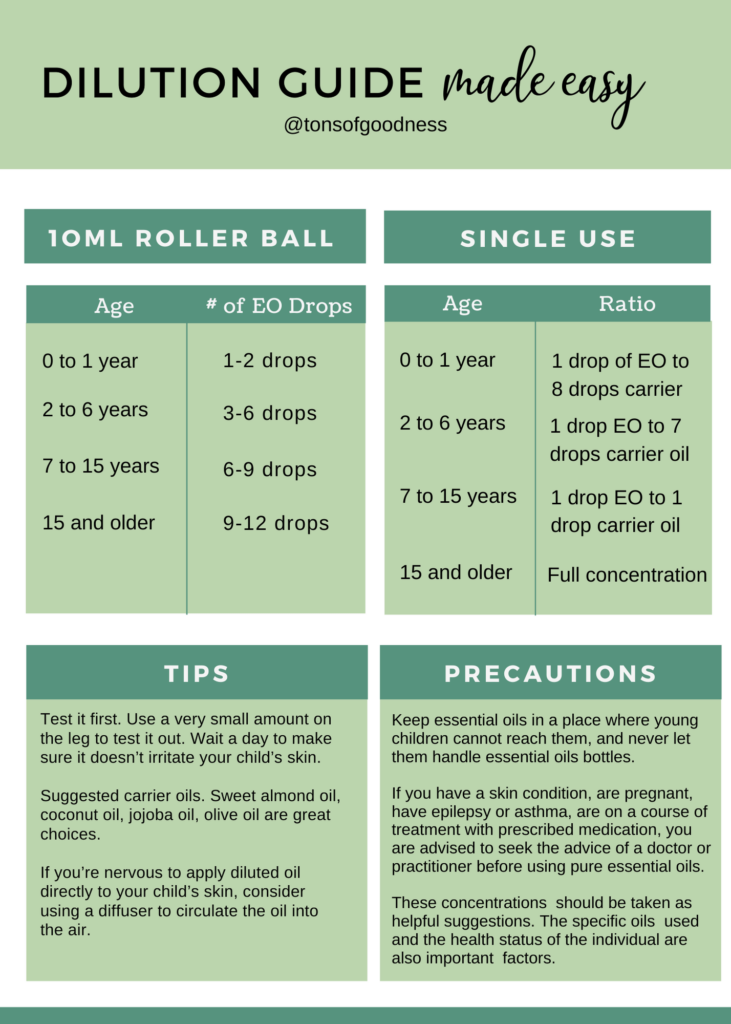 Get Rid of the Cough for Good
I hope that these essential oils are helpful to you and your family. I love learning about natural options and sharing this with you.
If you would like to get started with Young Living essential oils, it's super easy. Just click here to learn more.
Three of the essential oils mentioned in this post, including Raven, Frankincense, and Peppermint are all included in the starter kit. The oils in the kit are the oils that I now use every single day!
The Best Way to Get Started with Essential Oils
Two of the oils mentioned, Eucalyptus and Peppermint, are included in the Plant Therapy 7 & 7 Set. This set includes 7 of the most popular essential oils along with 7 Plant Therapy blends!
If you would like to learn more about how to improve your lung health, please check out this article from Go, Green Mama's, 9 Natural Ways to Improve Lung Health.
You may also like:
DIY Natural Air Freshener & Disinfectant Spray
Natural Laundry Detergent: The Best DIY Recipe and Store Bought Options
The Best Fluoride Free Toothpaste Brands
Next Steps to Switch to All Natural Products
Are you thinking of switching to all natural products? Check out this guide to easily switch to all natural products for your home and personal use. Making the switch doesn't have to be expensive or complicated. And every single switch you make can truly have a big impact on your health and well-being.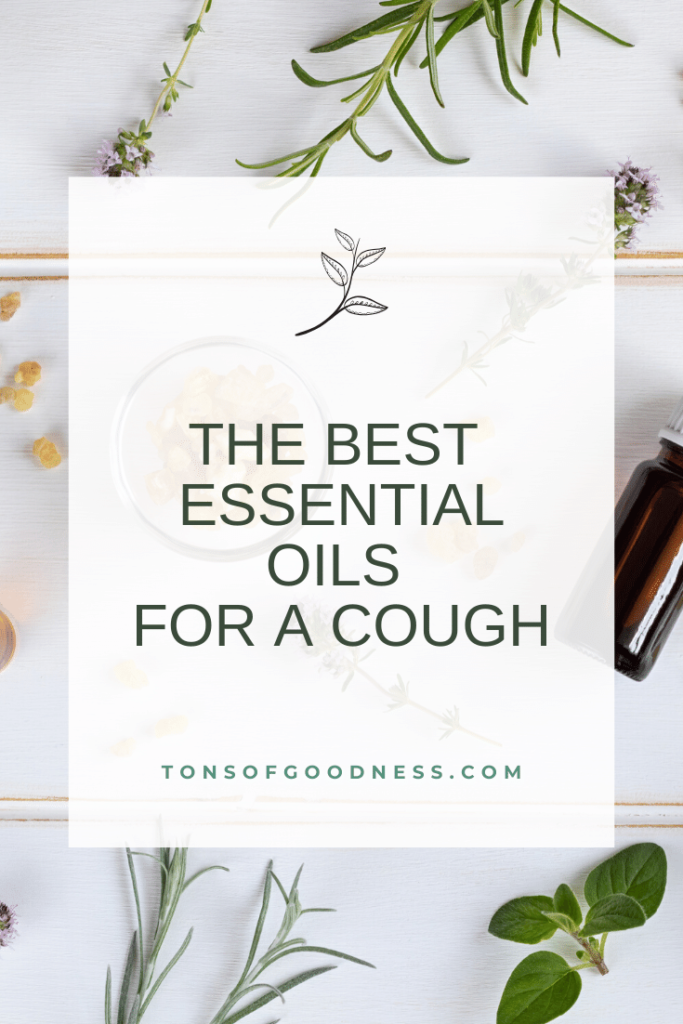 *Please note that the information in this blog post should not be used to diagnose, treat, prevent or cure any disease or condition. This information is not a substitute for medical advice from your health care professional. For more details see my medical disclaimer here.
* You should see a doctor if you cough up blood or have a "barking" cough. You should also contact them if your cough hasn't improved with a few weeks, as this could indicate something more serious.