The Best Fluoride Free Toothpaste Brands
Disclosure: Some of the links in this article are affiliate links, which means that if you purchase through those links I will receive a small commission. For example, as Amazon Associate, I earn from qualifying purchases. If you decide to use these links, thank you so much for your support!

---
Looking for the best fluoride-free toothpaste? You've come to the right place!
As people are becoming more aware of the importance of using natural products, the number of toothpaste brands has increased dramatically. There are now over a 100 options for fluoride free toothpaste. There are brands that have gotten creative by using everything from charcoal, to tea tree oil, to clay.
But, while it's great that there are so many options, this makes it difficult to narrow down which ones are effective and which ones are not worth your money.
Well, I have been using fluoride free toothpaste ever since I learned about the potential negative effects of using fluoride about six years ago. Since that time I have used many brands…some of them have been great..and some were so bad that I threw them away after the first try.
Read on to find out what ingredients to watch for and the best fluoride free toothpaste.
Toothpaste Ingredients to Avoid
Many toothpastes are fluoride-free, but still contain other potentially harmful ingredients. These are the top ingredients to avoid when choosing a toothpaste: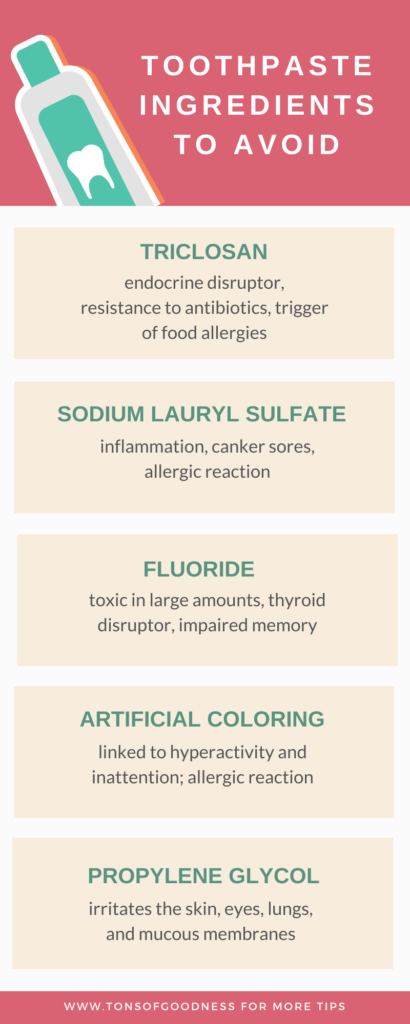 Top 5 Fluoride-Free Toothpaste Brands
These are my top 5 picks to help you save time and money when it comes to choosing your toothpaste.
1. Native Toothpaste – Classic Mint and Charcoal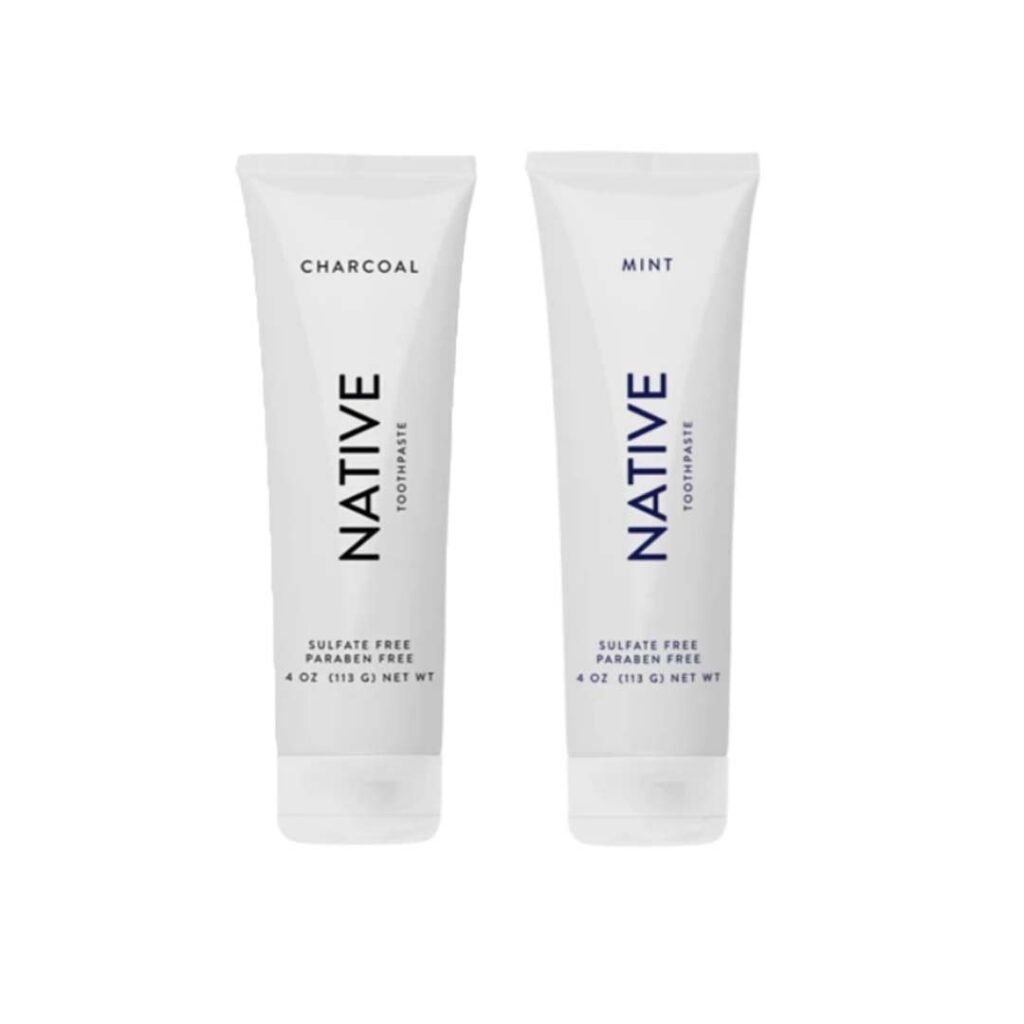 Native toothpaste leaves your teeth feeling minty fresh with no aftertaste. Both toothpastes, Mint and Charcoal, are flavored using wintergreen leaf oil and spearmint leaf oil. So, they taste fresh, but not overpowering. When using the Charcoal toothpaste, you just need to rinse well after brushing your teeth. Native is a great option for a mint toothpaste that tastes and feels similar to your conventional toothpaste.
Native Toothpaste is made without fluoride, sulfates, parabens, and triclosan. It is never tested on animals. Use code HEALTH10! for 10% off your order of $15 or more. You can also save by subscribing to monthly orders (ever 1 to 4 months).
2. Thieves Aromabright Toothpaste by Young Living
Thieves Aromabright toothpaste is made with Thieves essential oil (eucalyptus, rosemary, clove, and lemon) along with spearmint and cinnamon for fresh breath. These are essential oils that have antibacterial and anti-fungal properties (1)(2).
This toothpaste tastes sweet, spicy, and minty all at the same time. It's made without synthetic dyes, artificial flavors, or preservatives. When you order, you will notice that there is retail pricing and wholesale pricing. Click here to learn more about Young Living membership.
3. Tom's of Maine Botanically Bright, Peppermint – Fluoride Free
Brushing with Tom's of Maine Botanically Bright gives your mouth a foamy, clean feeling. I have noticed whitening with regular use. This toothpaste is free of fluoride and sodium lauryl sulfate. It's not tested on animals.
4. Burt's Bees Toothpaste, Fluoride Free Purely White
This toothpaste has a fresh minty flavor that isn't overwhelming. It leaves your teeth feeling cleaner and your mouth fresher. Free of fluoride, sodium lauryl sulfate (SLS), triclosan, parabens, and artificial flavors & dyes.
5. Dr. Bronner's Organic Cinnamon Toothpaste
This is a great option if you prefer a cinnamon toothpaste. It has a light cinnamon flavor that makes your mouth feels clean and fresh. It is free of artificial colors, flavors, preservatives, fluoride, and sodium lauryl sulfate. All of Dr. Bronner's products are verified non-GMO and certified vegan; the company also never tests on animals.
Next Steps Toward Using All Natural Products
Are you thinking of switching to all natural products? Check out this guide to easily switch to all natural products for your home and personal use. Making the switch doesn't have to be expensive or complicated. And every single switch you make can truly have a big impact on your health and well-being.
Did you have a favorite fluoride free toothpaste? Please let me know in the comments!