DIY Natural Air Freshener & Disinfectant Spray Recipes
Disclosure: Some of the links in this article are affiliate links, which means that if you purchase through those links I will receive a small commission. For example, as Amazon Associate, I earn from qualifying purchases. If you decide to use these links, thank you so much for your support!

---
Hi there! I have been making my own air freshener and disinfectant sprays using natural ingredients. And I will NEVER go back to using store bought versions.
I made the switch after I discovered Young Living and began to learn more about how to use essential oils. The oils that came in my starter kit are so useful and versatile that I have used them everyday!
One awesome thing that I have learned is that by using essential oils you can easily make your own natural air fresheners. Better yet, they are safe and make your home smell incredible.
The Problem With Conventional Products
You might be asking, "Why bother making my own products when I can just buy them at the store?"
Well, conventional air fresheners don't remove odors. They just flood the air with fragrance that masks odors. And in most cases, they just blend with odors, and makes it even worse.
Unfortunately, these products also get into your lungs and are absorbed through your skin.
As I explained in this post, 6 Proven Reasons to Switch to Natural Cleaning Products, conventional cleaners are linked to asthma, headaches, wheezing, respiratory infections and irritation, cancer, and endocrine dysfunction.
Why Use Essential Oils to Make Natural Air Fresher and Disinfectant Sprays?
In addition to smelling wonderful, there are several essential oils that have antibacterial and anti-fungal properties (1)(2). The top oils include:
Cinnamon
Clove
Geranium
Lavender
Lemon
Tea Tree
Lime
Orange
Oregano
Rosemary
Thyme
Peppermint
So, by using essential oils you will benefit from their aromatherapy properties while cleaning your home!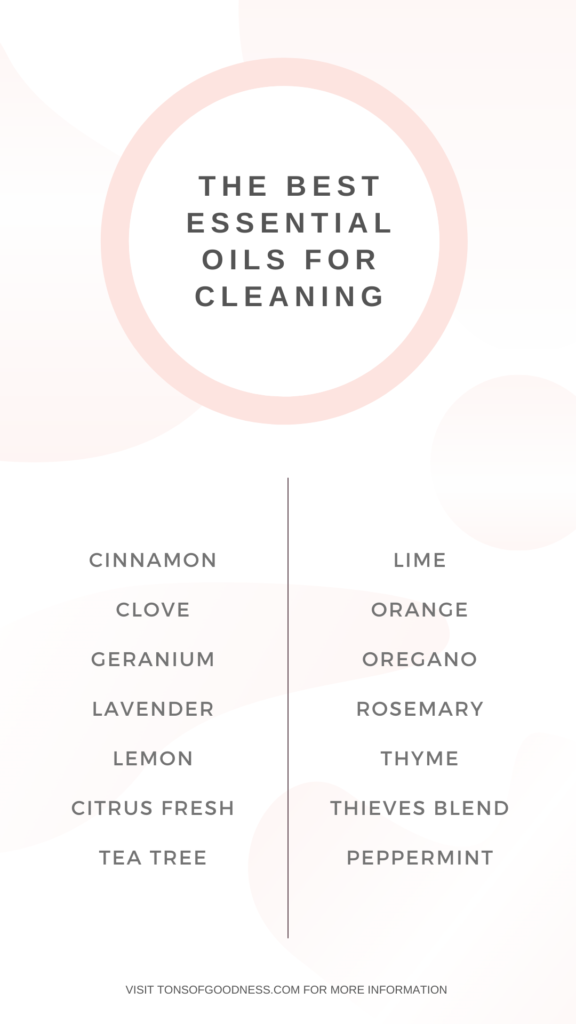 High-Quality Essential Oils
Before we get to the recipes, it's important to mention that it is best to use high-quality essential oils. Many factors affect the quality of essential oils, which, in turn, affects the therapeutic value and results. For example, if you use a poor quality essential oil for cleaning purposes, it may not be effective, and therefore, you are not really cleaning your home.
The essential oils that I use are from Young Living and from Plant Therapy. These brands provide high-quality, pure oils.
You can shop for Young Living products by clicking here. If you would like to learn more about becoming a member check out this post, The Best Way to Get Started with Essential Oils.
You can shop for Plant Therapy products by clicking here.
You might also like:
DIY Lavender Vanilla Pillow Mist: Relax and Fall Asleep Fast
Natural Laundry Detergent: The Best DIY Recipe and Store Bought Options
The Best Essential Oils for a Cough
How to Make Natural Air Freshener and Disinfectant Spray with Essential Oils
Supplies
You only need a few simple supplies to get started. These include:
distilled or filtered water
1 oz. witch hazel (amazon)
essential oils (recipes below)
amber glass spray bottles with funnel (amazon)
Directions
Pour witch hazel into the bottle.
Add your essential oils and put on the lid. Shake well.
Add 3 ounces of water. Put the lid back on and shake well again.
Note: You can use witch hazel or another clear alcohol of choice (vodka works well). The witch hazel or alcohol helps to mix the essential oils into the solution (since water and oil don't mix). It also helps to disperse the mixture into the air.
5 Natural Air Freshener and Disinfectant Spray Recipes
These are a few of the recipes I have made and love. These can be used as an air freshener, a linen spray, a furniture spray, on doorknobs, and other surfaces that need to be disinfected.
Thieves Purifying Blend
20 Drops of Thieves by Young Living
This one is super easy because you only need one essential oil – Thieves. It is a blend of a powerful combination of Clove, Lemon, Cinnamon Bark, Eucalyptus Radiata, and Rosemary essential oils that fills any space with a rich, spicy aroma. I love it's scent alone or with a couple of drops of orange added.
Peaceful Blend
10 drops Lavender Essential Oil (Plant Therapy)
1/2 tsp Vanilla Essential Oil (amazon)
This blend is great to spray on your linens before sleep. I also spray it on my yoga mat for a calming effect.
Energize and Focus Blend
10 drops Citrus Fresh (Young Living)
5 drops Peppermint (Plant Therapy)
This blend makes a super fresh, clarifying air freshener. Citrus Fresh is the perfect blend of Lemon, Grapefruit, and Orange essential oils. It will clear any odor, including burnt popcorn smells. As a bonus, the Citrus Fresh and Peppermint together are amazing for uplifting your mood, clarity, and focus. I use this daily in my office when I'm working.
Cheerful Blend
10 drops Lemon Essential Oil (Plant Therapy)
10 drops Lavender Essential Oil (Plant Therapy)
This blend will uplift your mood while making your home smell amazing. I love using this blend to eliminate bathroom odors and to make towels and my shower curtain smell amazing.
Stress Less Blend
5 drops Citrus Fresh (Young Living)
15 drops Stress Away (Young Living)
This blend smells light and refreshing. Stress Away essential oil blend contains a unique combination of lime, lavender, cedarwood, for a relaxing aroma.
Free Printable Labels + 7 More Recipes!
I love to use these labels for my DIY Natural Air Freshener and Disinfectants. They have the recipes printed right on them, so you never forget how to make your favorite blend. These also make a great gift!
Click on the image for your free printable labels!
These are 2×2 inch square labels. I recommend using these labels when printing: https://amzn.to/3adgNIN OR https://amzn.to/3boa4fv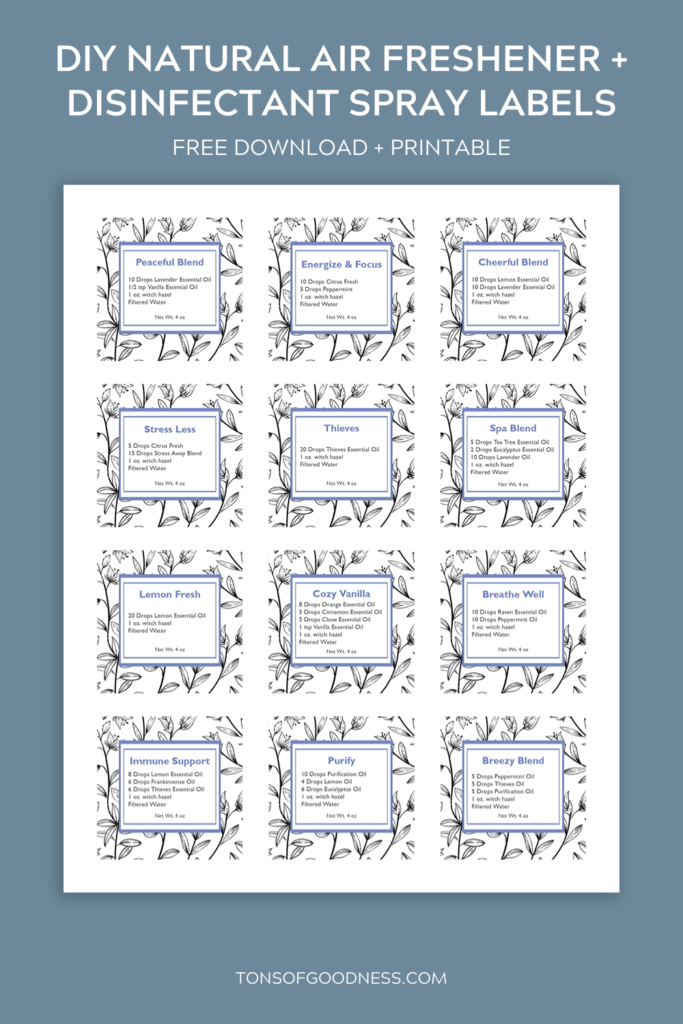 Stock up On Essential Oil Favorites
Don't forget to check out how to become a Young Living member in this post, The Best Way to Get Started with Essential Oils, so that you can start stocking up on your favorite essential oils. These are a few of the benefits of becoming a member:
Exclusive Member Pricing: Save 24 percent off retail pricing on Young Living products, and save even more money with exclusive specials and promotions every month.
Essential Rewards: As a member, you are eligible to enroll in the Essential Rewards subscription program and earn as much as 25 percent each order back in Essential Rewards points—plus receive convenient, automatic shipments and much more.
Education: Young Living provides ongoing education opportunities through conventions, seminars, and newsletters to keep you informed and assist you in your wellness journey.
Community: Enjoy a close-knit community of support.
Free Gift From Me! When you sign up using my member ID (#19708037) I will send you the workbook, Wellness with Essential Oils, created by my mentor.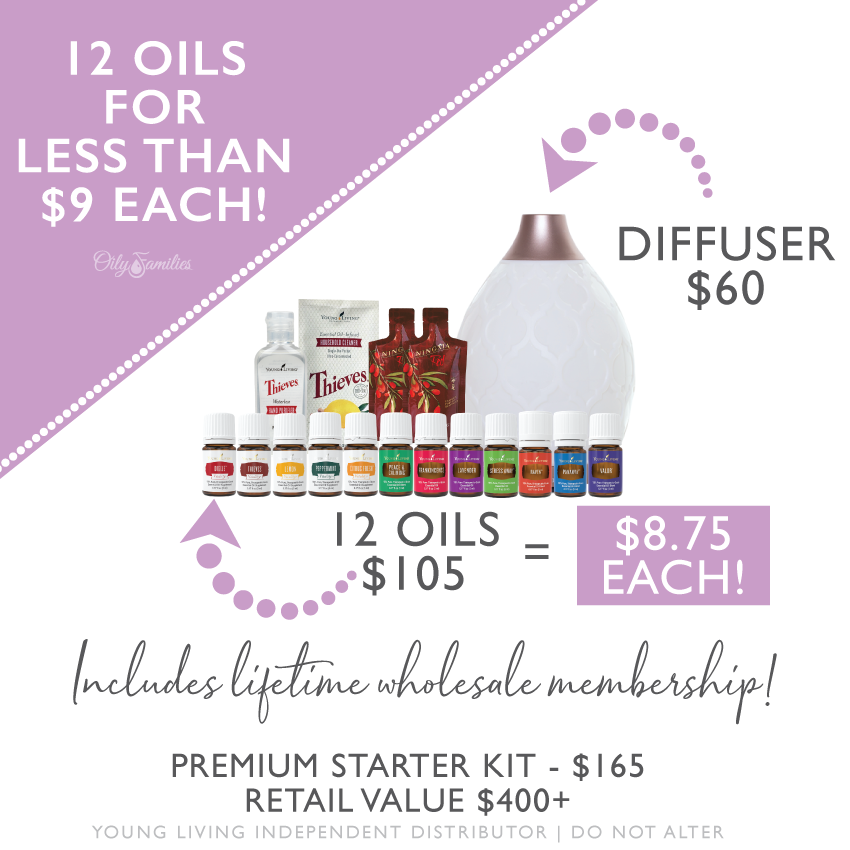 Do you have a favorite essential oil recipe? Let me know in the comments!
Next Steps to Switch to All Natural Products
Are you thinking of switching to all natural products? Check out this guide to easily switch to all natural products for your home and personal use. Making the switch doesn't have to be expensive or complicated. And every single switch you make can truly have a big impact on your health and well-being.