DIY Lavender Vanilla Pillow Mist: Relax and Fall Asleep Fast
Disclosure: Some of the links in this article are affiliate links, which means that if you purchase through those links I will receive a small commission. For example, as Amazon Associate, I earn from qualifying purchases. If you decide to use these links, thank you so much for your support!

---
I absolutely love using a pillow mist to help me relax and fall asleep fast. I have been using the Sleep Lavender Vanilla Pillow Mist made by Bath & Body Works for a few months. However, since I'm switching all of my conventional products with natural options, this was one of the products at the top of my list.
This article includes a recipe and instructions to easily make your own lavender vanilla pillow mist using essential oils. This pillow mist is easy to make and use. It also makes a great gift!
Why Should You Make Your Own Pillow Mist?
There are many benefits to making your own lavender vanilla pillow mist. First, I noticed that the scent lasts much longer than the Bath & Body Works version. It smells much fresher since it is made with high-quality essential oils. And I love that I can customize it to make it more of a lavender scent or a stronger vanilla scent. And above all, it is made with natural ingredients that are much better for your health. The Bath & Body Works version contains "other natural fragrances", which means that it can contain any number of chemicals that may be harmful to your health.
How Does Lavender Vanilla Pillow Mist Help You Fall Asleep Fast?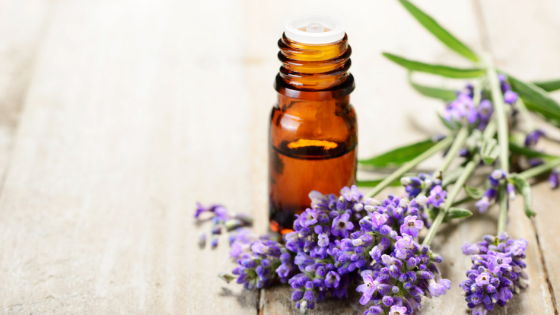 Lavender essential oil is one of the most studied oils due to its relaxation effects. It can help you to fall asleep faster and improve the quality of your sleep. Lavender does this by slowing your heartbeat and relaxing your muscles. It has also been found to be helpful for people experiencing insomnia, anxiety, and depression (source).
Vanilla also has a long history of use for its relaxation and stress relief properties. It has been found to reduce hyperactivity and restlessness, quiet the nervous system, and lower blood pressure. The scent of vanilla brings on a sense of comfort and coziness, which makes it a perfect scent for your pillow spray.
How to Make Your Own Lavender Vanilla Pillow Mist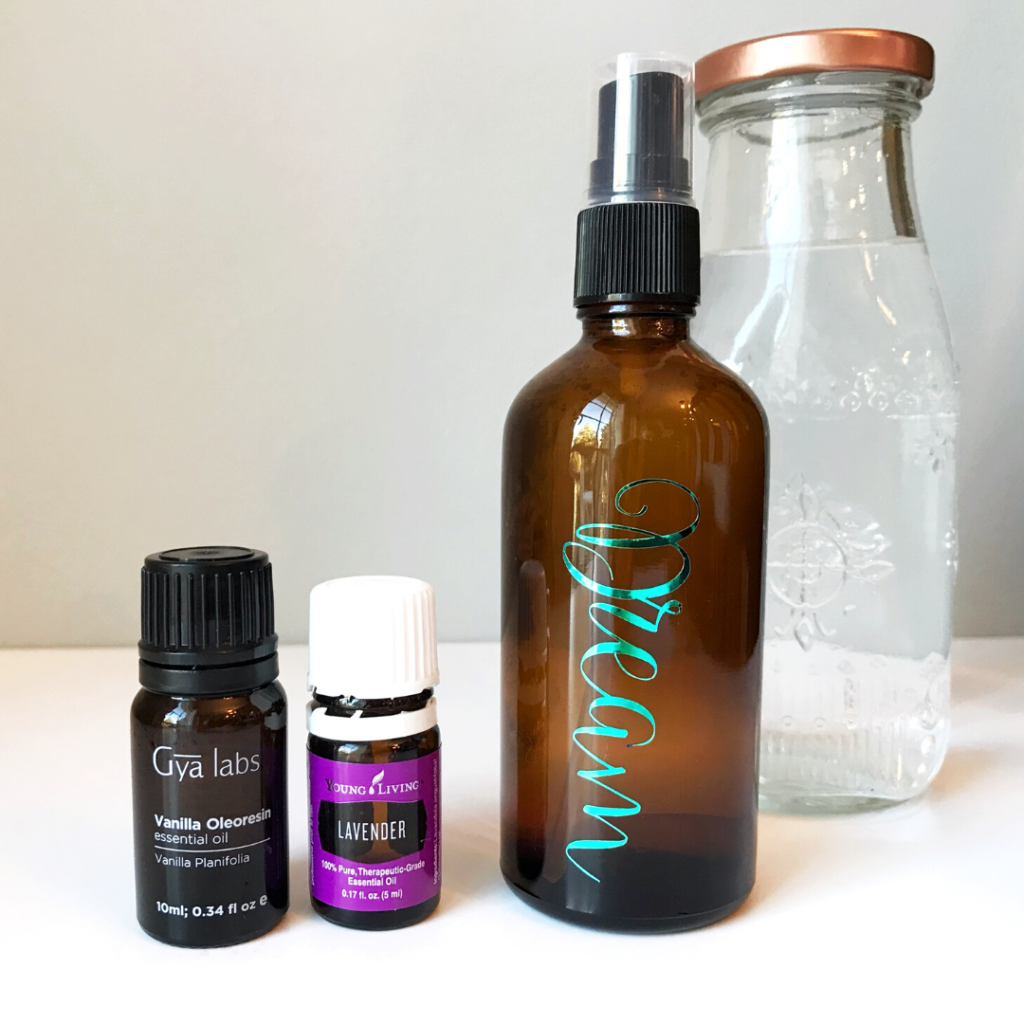 Supplies
You only need a few simple supplies. These include:
4 oz glass spray bottle with funnel (amazon)
10 drops lavender essential oil (young living)
1 tsp vanilla essential oil (amazon)
1 tablespoon witch hazel (amazon)
distilled or filtered water
Directions
Using the funnel, add the witch hazel to the bottle.
Add the lavender and vanilla essential oils to the bottle. Screw the lid onto the bottle and swirl to combine.
Add water to fill the bottle to the top. Put the lid back on and shake.
Note: You can use witch hazel or another clear alcohol of choice (vodka works well). The witch hazel or alcohol helps to mix the essential oils into the solution (since water and oil don't mix). It also helps to disperse the mixture into the air.
It's also important to use a glass bottle as opposed to a plastic bottle. Due to the strength of the oils, plastic containers can break down over time.
You can shop for Young Living products by clicking here. If you would like to learn more about becoming a member check out this post, The Best Way to Get Started with Essential Oils.
How to Use Pillow Mist
Spray a light mist over the pillow or sheets for a relaxing aromatherapy experience. It will help you to relax and fall asleep fast. You can also use this spray as a fabric spray (I use it on shower curtains and couch pillows) or as a room spray.
This lavender vanilla pillow spray also makes a great gift! I gave this as a Christmas gift this year and included a card insert to let them know how to use their spray. You can download this printable by clicking here.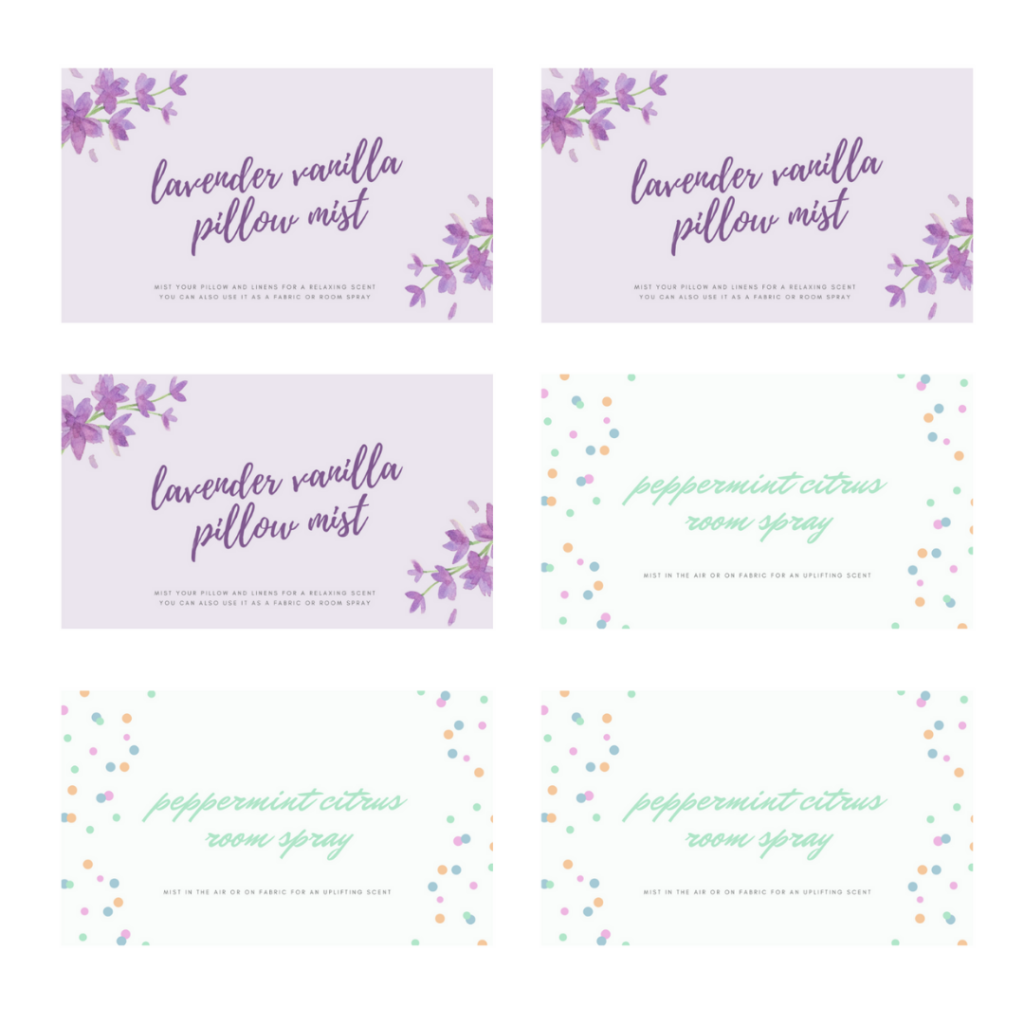 The recipe for the peppermint citrus room spray included on this insert can be found here: Energize and Focus Blend. I like to give these two mists as a gift set because the pillow mist is very relaxing and the peppermint citrus is uplifting and refreshing.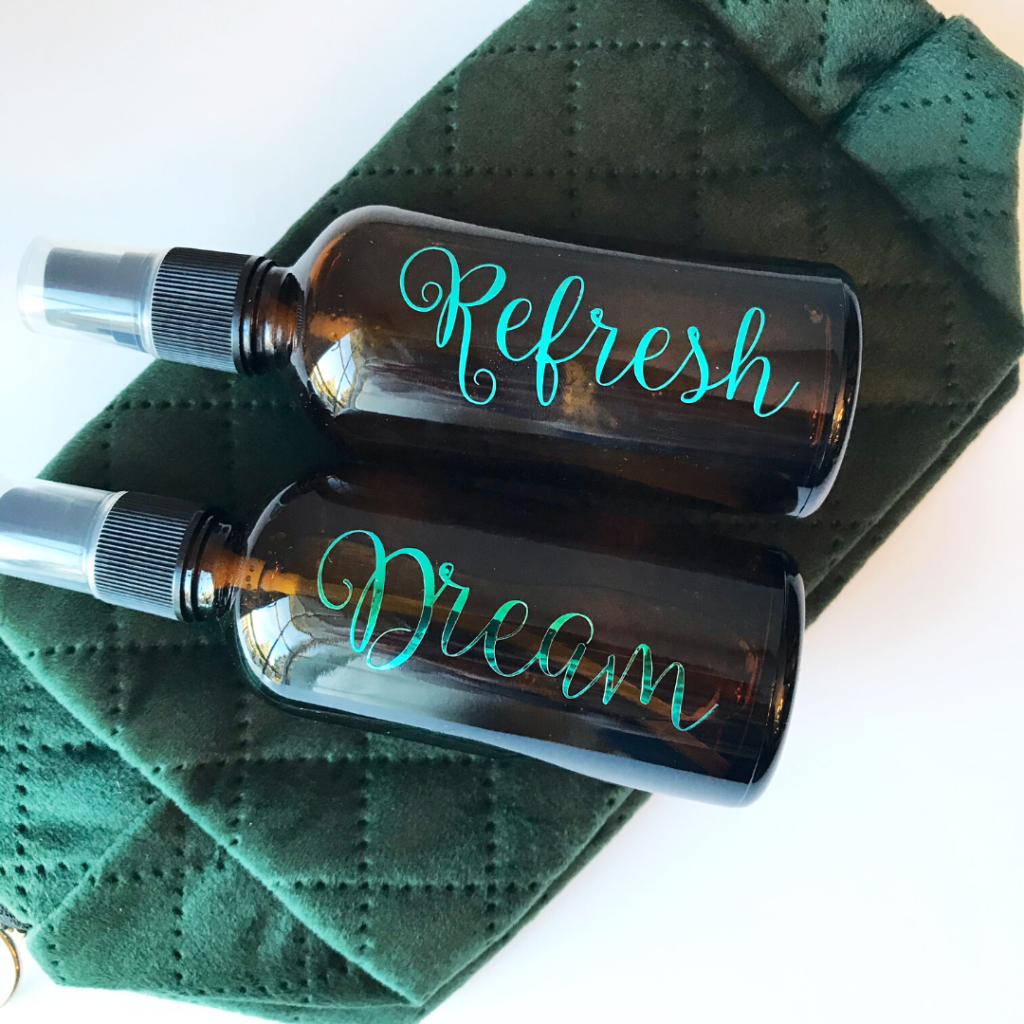 I hope you enjoy this DIY Lavender Vanilla Pillow Mist as much as I do! What are your favorite relaxing scents? Let me know in the comments!
If you have a hard time falling asleep or staying asleep, this article may be helpful: Proven Ways To Improve Your Child's Sleep Hygiene. The tips included in this article are helpful to both children and adults.
Next Steps to Switch to All Natural Products
Are you thinking of switching to all natural products? Check out this guide to easily switch to all natural products for your home and personal use. Making the switch doesn't have to be expensive or complicated. And every single switch you make can truly have a big impact on your health and well-being.