Forget Dryer Sheets, Try Alpaca Dryer Balls
Disclosure: Some of the links in this article are affiliate links, which means that if you purchase through those links I will receive a small commission. For example, as Amazon Associate, I earn from qualifying purchases. If you decide to use these links, thank you so much for your support!

---
I never thought I would be writing a post about alpaca dryer balls. But, after using them for several months, I am convinced that they are awesome and I will never need to buy dryer sheets again.
They cut down on drying time, make your laundry soft, and you can use essential oils to leave your laundry smelling amazing. No artificial fragrances or chemicals here!
Read on to find out why alpaca dryer balls are great, how they work, and where to purchase them.
Why Use Alpaca Dryer Balls?
As I mentioned in my post, 6 Proven Reasons to Switch to Natural Cleaning Products I've been working on switching out my household cleaners and products with natural options.
So, when I came across a vendor at the 2nd Street Market in Dayton, Ohio selling alpaca dryer balls, I was super excited. I spoke with the owner and found that there are four great reasons to make the switch.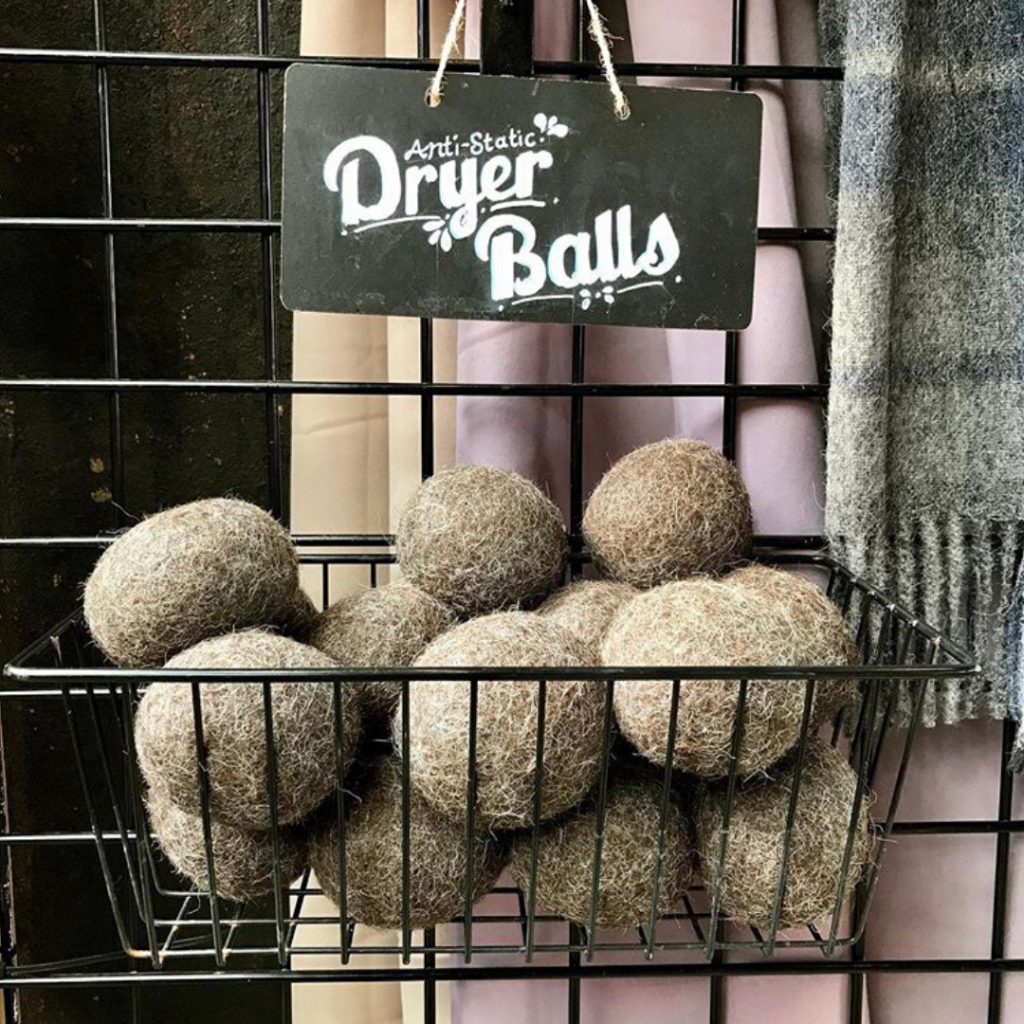 1. Better for Your Skin and Your Health
Commercial fabric softeners and dryer sheets are filled with harmful chemicals and perfumes that coat your clothing, eventually ending up on your skin.
Conversely, Alpaca dryer balls do not shed, so they will not leave anything on your clothes or your skin. They are also dye-free and chemical-free, which is much safer for your skin and your health.
2. They Save You Money
They will save you money in a couple of ways. First, you can use them for several years. I paid $10 for two balls, and they will last for years, which is a much better price than buying dryer sheets that will just get thrown away.
Also, using these will cut your drying time down by 25%. So, you're also saving on your electricity bill by shortening your drying time.
3. They Save You Time
I know it doesn't take much effort to toss in a dryer sheet, but with the alpaca dryer balls, you can just leave them in your dryer. No more forgetting to toss a sheet in and ending up with static-filled laundry. And like I said, they will cut your drying time down by 25%. Your laundry will be done faster and you can get back to doing more important things.
4. Better for the Environment
They will last for years and eliminate the need for disposable dryer sheets that will end up the trash each time you do your laundry. They are also made without chemicals and save energy.
How Do You Use Alpaca Dryer Balls?
Simply place them in your dryer with your wet clothes. I use two for medium to large size loads of laundry. You could use three for larger items like sheets and towels.
If you would like to add a natural scent to your laundry, just apply two or three drops of essential oils to one of your dryer balls. Wait for the oil to soak in, then throw the ball in as usual.
My favorite oils for laundry are citrus, peppermint, or lavender essential oils.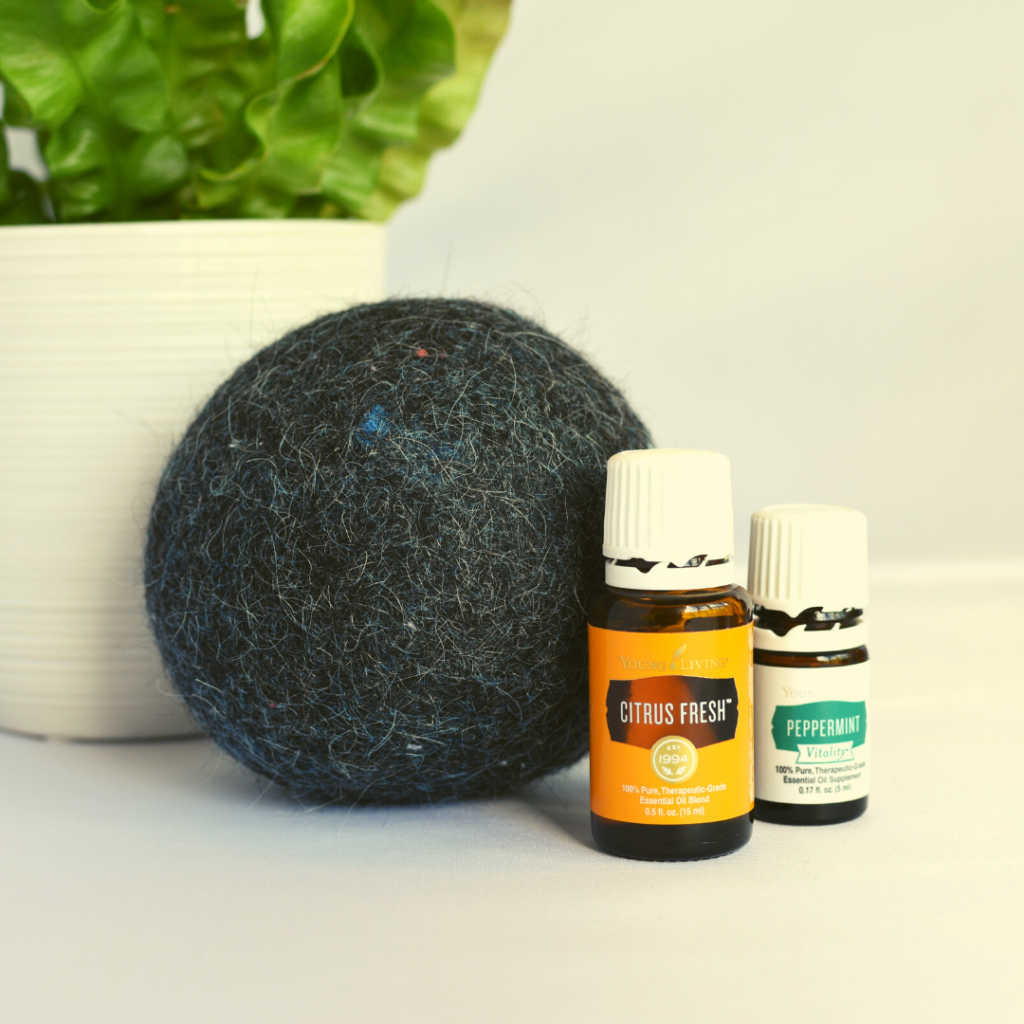 How Do Alpaca Dryer Balls Work?
Alpaca dryer balls bounce around inside of the dryer. While bouncing, they separate your laundry items, which creates space and better airflow for quicker drying.
I thought about purchasing wool dryer balls, however, when reading more about this I found that alpaca fleece is free of lanolin, so it's a hypoallergenic alternative to sheep's wool. In addition, alpaca is softer and more absorbent than sheep's wool. You can find the alpaca dryer balls that I purchased at www.newworldalpacatextiles.com.
If you would like to discover affordable, easy ways to switch to natural laundry detergent, check out my post here.
Have you tried alpaca dryer balls? What are your favorite essential oils for laundry? Let me know in the comments!
Next Steps to Switch to All Natural Products
Are you thinking of switching to all natural products? Check out this guide to easily switch to all natural products for your home and personal use. Making the switch doesn't have to be expensive or complicated. And every single switch you make can truly have a big impact on your health and well-being.