The Best Natural Carpet Cleaner Solution for Machines
Disclosure: Some of the links in this article are affiliate links, which means that if you purchase through those links I will receive a small commission. For example, as Amazon Associate, I earn from qualifying purchases. If you decide to use these links, thank you so much for your support!

---
Most traditional carpet cleaners leave a lingering, harsh chemical smell behind for days. Even worse, they can be full of harmful ingredients that you don't want in your home. So today, we're going to take a different approach. Rather than using a traditional carpet cleaner, I have found a natural solution that really works.
This safe, gentle carpet cleaning solution is free of any harsh chemicals, but still deep cleans your carpets. And you will be able to use this cleaner for so many other things around the house.
About The Ingredients
There are only two ingredients in this natural carpet cleaner. There is a third optional ingredient that I'll go over in a minute.
All you need is hot water and 1 capful of Thieves Household Cleaner. An option is to add 5 drops of essential oil.
See how simple this is?! You only need 3 ingredients, and one of them is always free!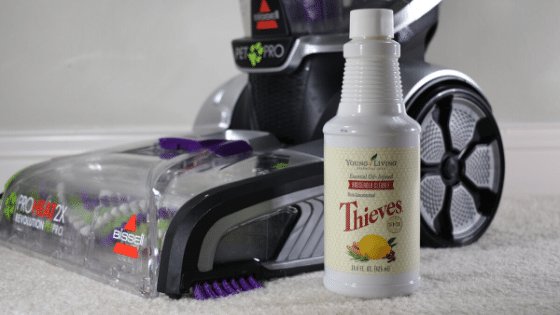 What's Wrong with Traditional Carpet Cleaner?
Thieves Household Cleaner is made with plant-based ingredients including essential oils and naturally occurring cleaning agents from coconut.
What's awesome is that it can be used on virtually any surface in your home. It's also an ultra-concentrated formula, so all you need is a single capful to make an effective cleaner that leaves behind no chemical residue!
On the other hand, many store-bought carpet cleaners contain harsh chemicals that can lead to health conditions, such as skin irritation, allergies, respiratory problems, nervous system effects, and cancer to name a few.
So, even though my carpet cleaner came with two bottles of carpet cleaning solution, I just threw it out.
Let's ditch the traditional cleaners together and switch to a safer option!
The Best Natural Carpet Cleaner Solution for Machines
Like I said, this is super easy to do. All you need to do is:
Fill your carpet cleaner machine's water tank with hot water up to the line
Add 1 cap of Thieves Household Cleaner
Add 5 to 10 drops of essential oil (see below for my faves)
Put the cap on the water tank and swish to mix.
Use the machine as directed.
These are essential oils that are great options for cleaning. In addition to smelling wonderful, these essential oils have antibacterial and anti-fungal properties (1)(2). The top oils include: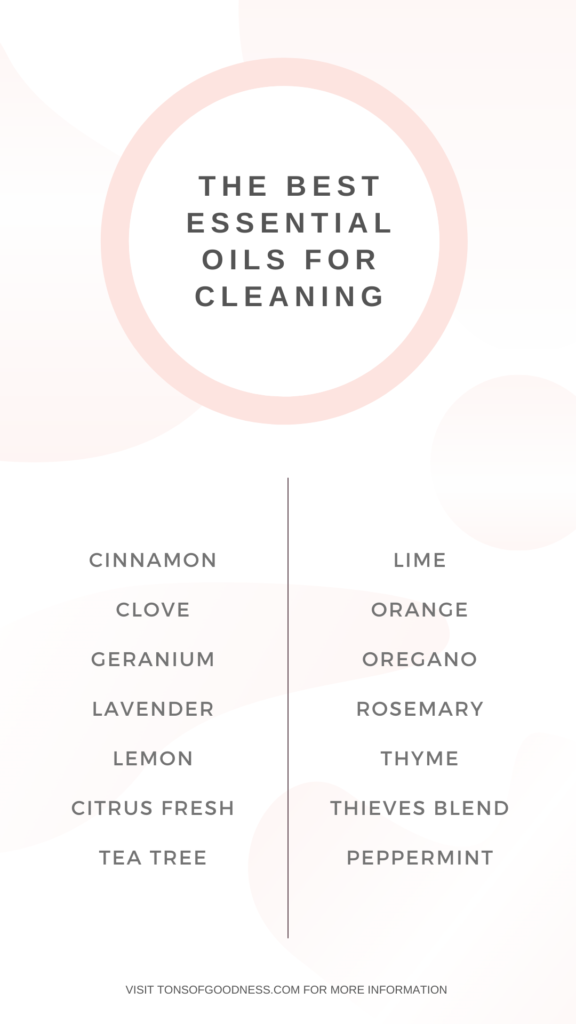 Thieves Household cleaner already includes the following essential oils: clove, lemon, cinnamon, rosemary, and eucalyptus. So, you could add more of one of these oils to enhance that scent. Or, you could choose one from the list above to make your own custom cleaner!
Does it Work?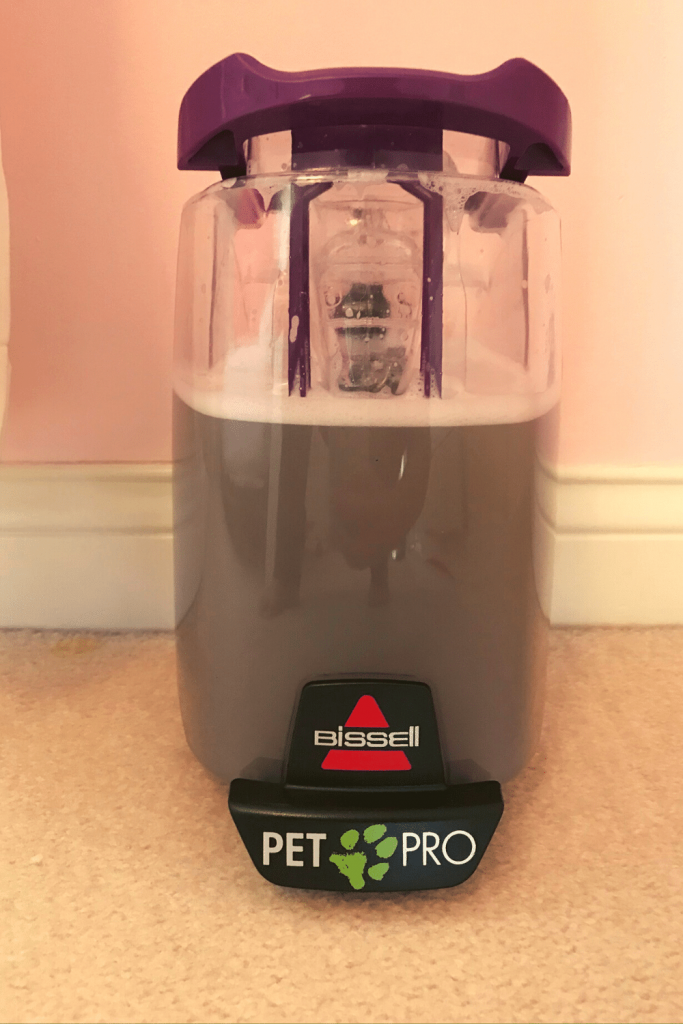 Yes! I used the Bissell Pet Pro Carpet Cleaner, which was super easy to use. I used one capful of the Thieves Household Cleaner and 5 drops of lemon essential oil. As you can see, it really deep cleaned our carpets!
I was using the Max Clean setting, which is the deepest clean. With this setting I used one full tank of clean water per room.
Since the Bissell Pet Pro has a upholstery tool I was even able to easily clean the stairs.
Our carpet is now soft and clean!
Carpet Spot Cleaner
I also use this solution as a spot carpet cleaner. Just add these two ingredients to a glass spray bottle:
1 capful Thieves Household Cleaner
2 cups water
Mix water and Thieves Household Cleaner in a spray bottle, shaking to combine. To use, lightly spray the spot and blot with a clean white cloth. Repeat as needed.
Where to Buy Your Ingredients
Thieves Household Cleaner is a product from Young Living. You can purchase a single 14.4-ounce bottle. Or, you can purchase a Thieves Starter Kit.
The Thieves Premium Starter Kit includes:
Thieves® Essential Oil 15-ml
Thieves® AromaBright™ Toothpaste
Thieves® Fresh Essence Plus Mouthwash
2 Thieves® Household Cleaner
2 Thieves® Foaming Hand Soap
2 Thieves® Spray
2 Thieves® Waterless Hand Purifier
Essential Oil Magazine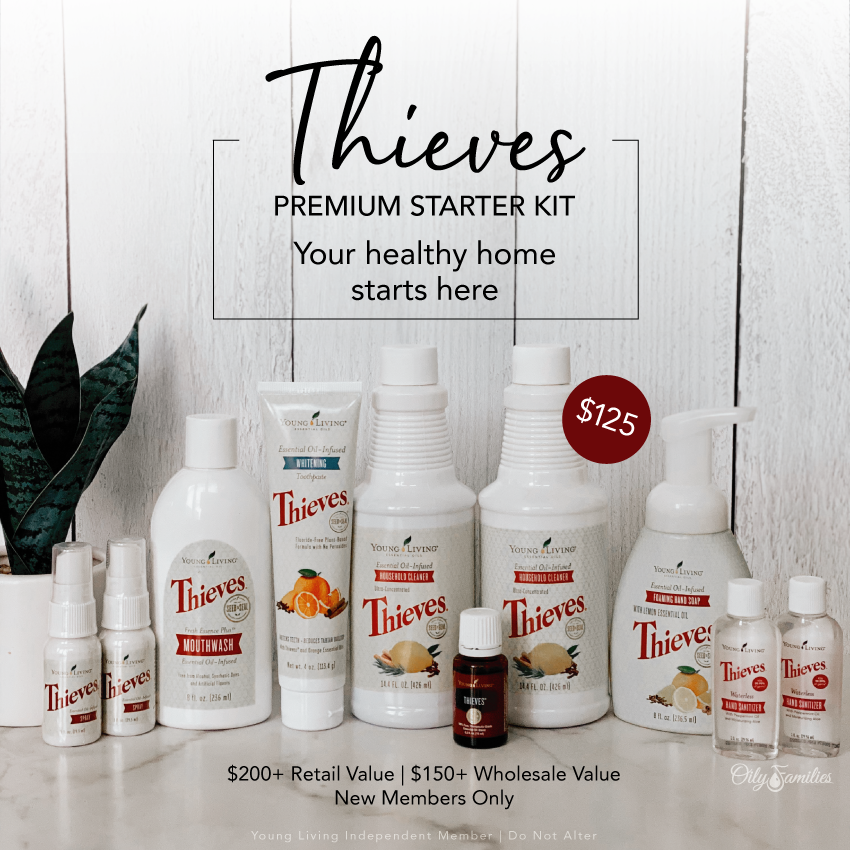 This is a great deal and includes all of the Thieves products that I know you will love.
How to Order Your Thieves Premium Starter Kit
The following are instructions to sign up and order your kit:
1. Head over to the Young Living page.
2. Choose your starter kit. You will find the Thieves Premium Kit under the tab marked "Other Premium Kits".
3. OPTIONAL: Join Essential Rewards and receive a monthly Wellness Box with customizable products based on your needs. By enrolling in Essential Rewards you will earn product credit and free products! You can read more about Essential Rewards HERE.
4. Fill in your information. Be sure the "sponsor ID" and "enroller id" say 19708037 (so that I can send you your Welcome Package!)
5. Go through the checkout process.
6. Email me at kat@tonsofgoodness.com so that I can email you a Welcome Package!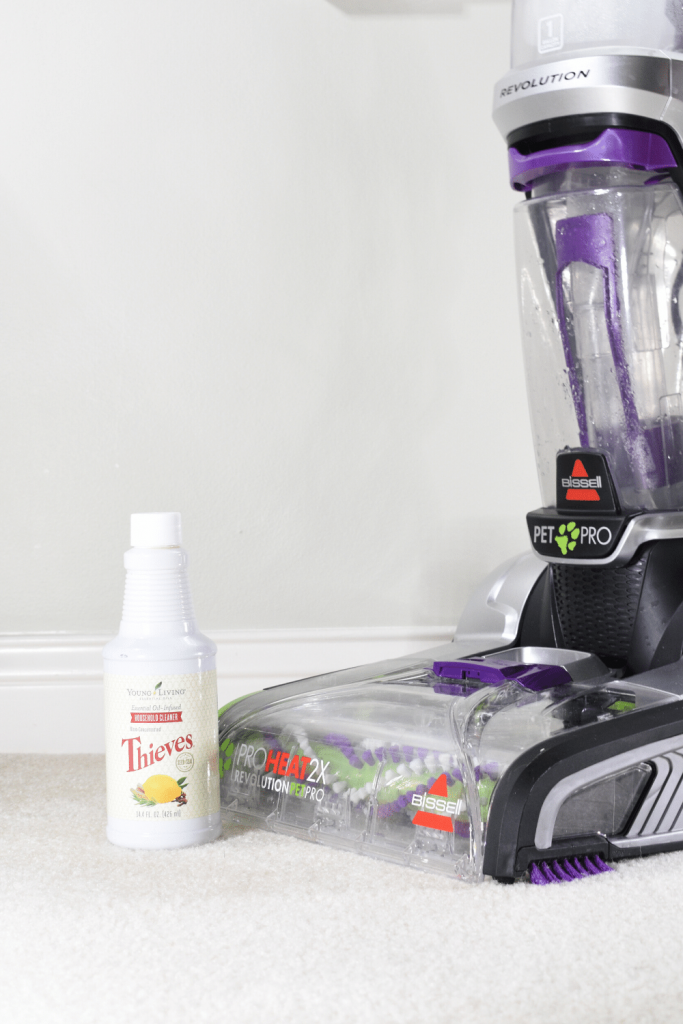 *Disclaimer – Using any solution in your carpet cleaner other than the brand your cleaner company makes will void the warranty. I'd much rather use a natural product and not worry about the warranty. But, I wanted to let you know, so that you can make the best decision for you.
---
Next Steps to Switch to All Natural Products
Are you thinking of switching to all natural products? Check out this guide to easily switch to all natural products for your home and personal use. Making the switch doesn't have to be expensive or complicated. And every single switch you make can truly have a big impact on your health and well-being.
Have you used Thieves Household Cleaner? What is your favorite way to use it? Let me know in the comments!
---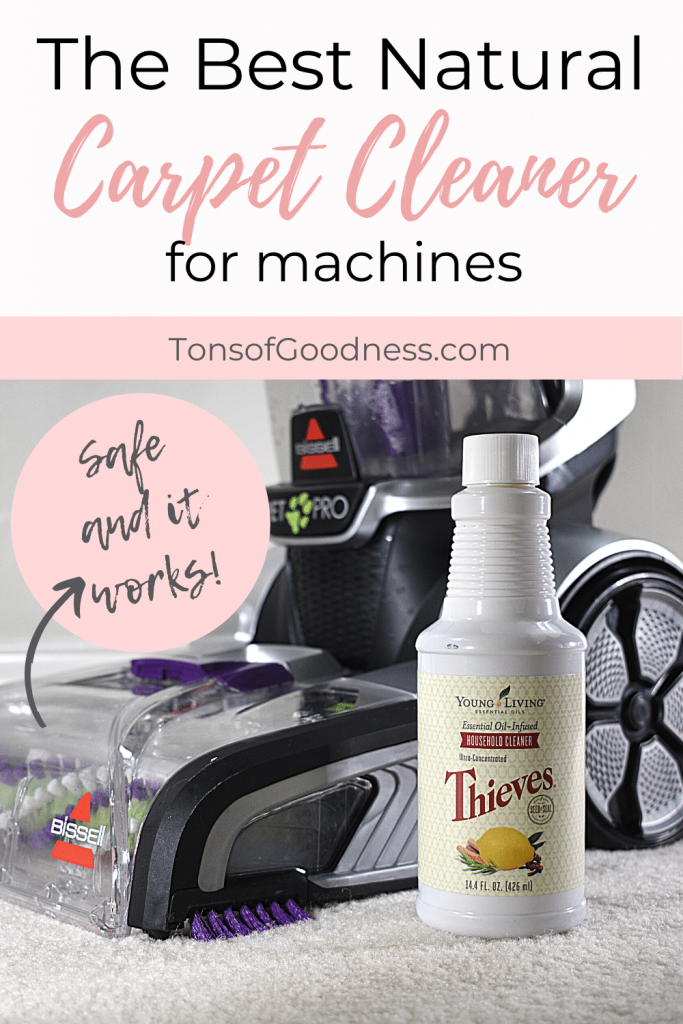 The Best Natural Carpet Cleaner Solution